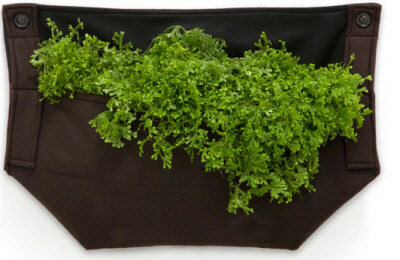 Woolly Wally pockets from www.gardenbeet.com are a great way to make a simple vertical garden.
They are suitable for indoor and outdoor use and are available in one, three and five pocket sizes. Woolly Wally pockets are enviromentaly friendly being made from 60% recycled plastic bottles. Prices start at £35.00 for the one pocket version.
www.gardenbeet.com is a great website that is well worth a visit - attached to it are two blogs - one looks at design in general and the other Eco Chic Garden ideas.