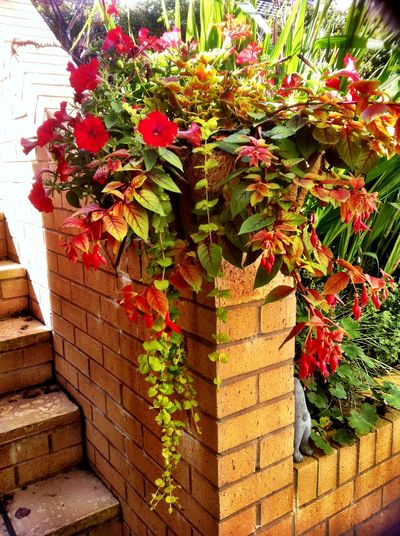 What do you do when your hanging basket is just too heavy to hang on the wall bracket?
It seemed a great idea to choose a square gothic looking wire hanging basket for this years summer display. Colour theme was chosen - red and yellow with petunias, golden creeeping jenny, variegated geranium and a gold leaved trailing fuchsia.
Once planted and settled in, it looked super but it was just too heavy. So I emptied out plants and compost and packed the base with polystyrene but it was still too heavy.
It now has pride of place on top of a pillar -looks as if it was made for the position!