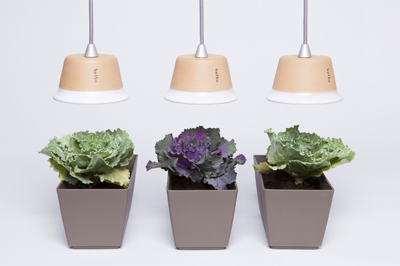 No space for growing vegetables or herbs in the yard then why not move indoors and grow your crops under lights.
These Cynara lights from www.bulbolight.com use the same amount of power as your WIFI router yet provide the perfect light conditions for growing indoors.
Made in Italy from terracotta and anodized aluminium they have real style.