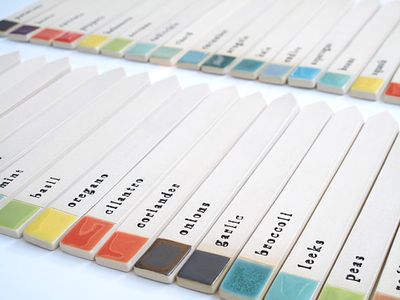 Are these the most stylish plant labels you've ever seen?
Normally a mundane plastic or wood marker that does nothing to improve the look of your yard veg or herb garden, these ceramic labels with the wow factor are made by Paulova and are available on Etsy.
Theres a wide range of varieties available including both common herbs and more unusual veg.
'Each stake is handmade from my creamy vanilla colored clay and color coded with glaze at the top. (Please note this is an earthy off-white clay.) Each herb name is individually hand printed into the clay.

Approx. size of each stake is 6.5" long and .65" wide.'