The Kanpazar light designed by the Spanish designer Jon Santacoloma, is based on the shape of the pine trees that crown the Alto de Kanpazar in his native Spain.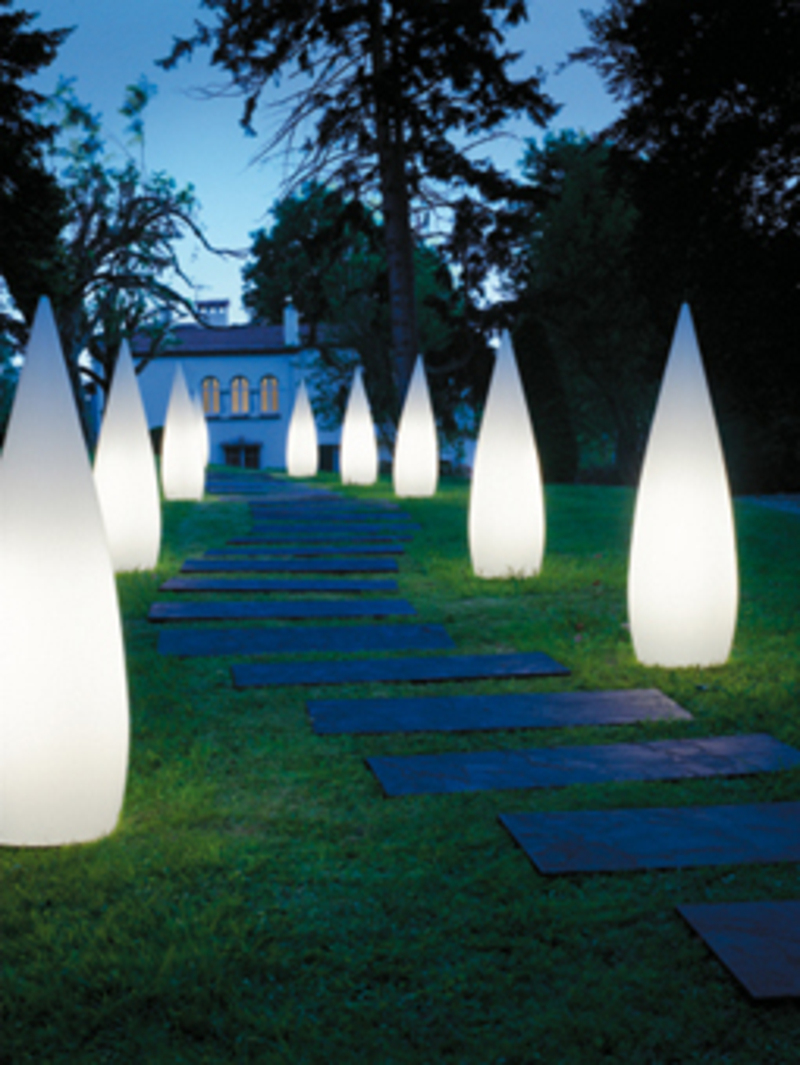 The lights are great for all landscaped outdoor areas but especially small urban spaces. The Kanpazar is manufactured in neutral polyethylene with a flat surface. It is available in three variations - A: secured to the ground, B: portable with 3.5m cable and C: portable with a concrete pot base. It is lit by two 55w flourescent lamps.
Due to its luminous and formal characteristics, it is very interesting in minimal setting. The perfect yardz Christmas tree!