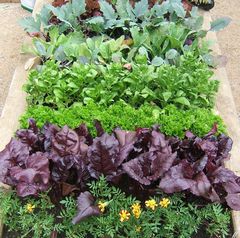 A 'Rocket Garden' is a box full of baby vegetable and herb plants that is delivered direct to your door. Once delivered all you need to do is plant then in a suitable container. It is so simple that no gardening experience is required.
The 'Window Box Garden is great for small spaces where the plants supplied will supply and amazing amount of fresh produce. Other 'Rocket Garden' packs include vegetable, salad and herb versions.
www.rocketgardens.co.uk as supply gift vouchers which make great Christmas presents.