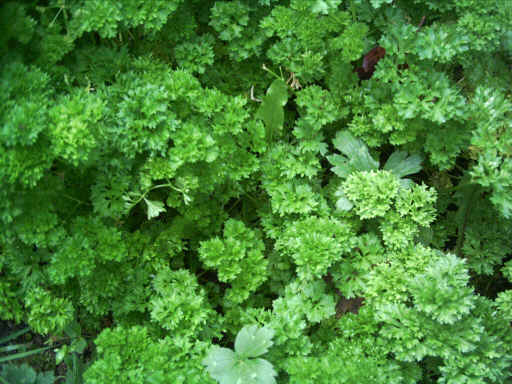 The soggy mild wet winter has meant that I have had moss curled parsley growing throughout the winter in my wall greenhouse. Perfect for garnishing, soups, stews and salads, curly parsley is a must for keen cooks.
I grow my parsley in a 600mm long windowsill trough which under normal usage provides a regular supply yeis small enough to move arround and fit onto the greenhouse shelves.
If you havn't got any, sow now indoors or outside in april.