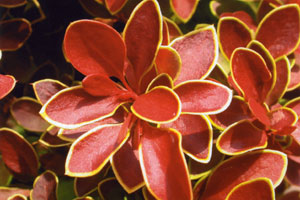 Berberis thunbergii Admiration
When people think of evergreen plants, large and dull generally comes to mind. But there are a wide range of evergreen plants that are neither large or dull. In recent years plant breeders have produced some really good additions to this range of plants. Two of them are both in the berberis family - Berberis Tiny Gold and Berberis Admiration. They are both available at garden centres now.
Berberis Tiny Gold is very compact growing only to 30cm. It has amazing yellow green leaves. Admiration though still compact grows a little larger up to 50cm. It has stunning orange red leaves with a yellow edge which change to a nice orange in autumn.
Both these hardy plants are perfect for balcony window boxes or containers. They can be grown and clipped into a low formal hedge or allowed to grow more loosely.
Both are definitely worth looking out for.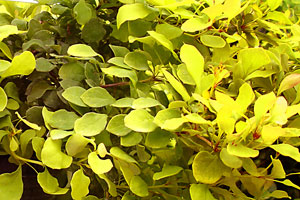 Berberis thunbergii Tiny Gold