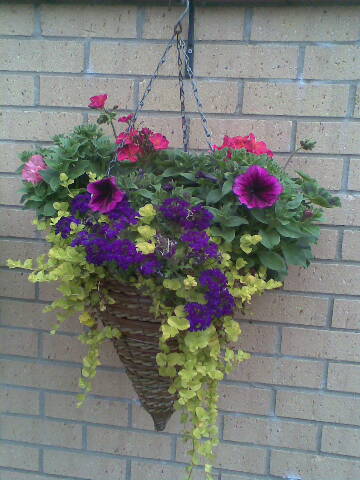 This years theme for the cone baskets is a multicoloured 'baroque' style using a mixture of purple, pink and carmine flowers offset with lime green foliage. The plants were planted in a specialist hanging basket compost which included water retention granules and slow release fertilizer.
The plants used are:
Verbena magelana Midnight Purple, Petunia Duo Satin Pink, Petunia Hurrah Purple Vein, Geranium Horizon Violet and Lysimmachia nummularia Aurea.