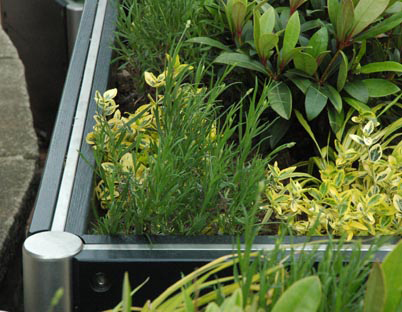 It is so difficult to find stylish pre-constructed raised beds. They are usually made of untreated timber or white plastic panels - not what you are looking for in your lifestyle statement yard.
These raised beds are from www.citysquared.co.uk and are really for public realm applications.
 Available in a variety of standard and bespoke sizes, the Basic Planter is tough, attractive and easy to install. The Planter consist of a stainless steel frame with heavy duty hardwood panels & a galvanised steel liner.
It is not cheap at £1299.00 per unit (excluding VAT & delivery)
http://www.citysquared.co.uk/products/basicPlanterP1.html