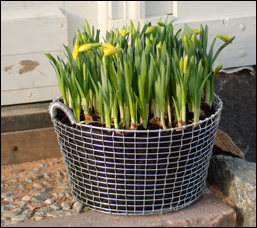 Korbo Handmade Wire baskets
Korbo baskets originate from Sweden and were first made in the early 1920's. They are hand made without any welding points. Originally they were used by farmers, fisherman or anyone who needed strong storage that would withstand weather, wind, wear and tear.
Today these baskets make very stylish planters. They are available in galvanised steel or acid proof stainless steel.