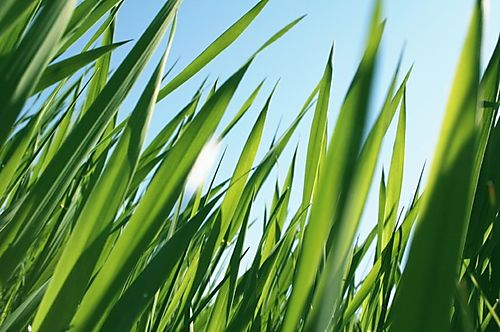 My neighbour whose yard is the same size as mine, 5m x 5m, has cleared all the hard landscaping and planting away, levelled the ground to a gentle slope and is now turfing it all.
At first I was horrified, though they are not gardeners, the shrubs and grasses in the borders were interesting and growing well, so why rip them out to replace them with a lawn. But now I've thought again, if you believe in minimalism in garden design then having just grass is the ultimate minimalism. It gives a pure plane of texture and colour, is pretty easy to look after and is environmentally friendly if you don't use chemical fertilizers,  what else could you ask for.
Perhaps everything isn't all cut and dry when we look at style and lifestyle in relation to smaller gardens and that we should all look at design in different ways.