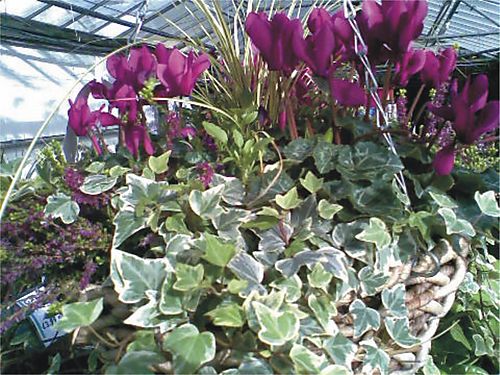 We've gone from summer to autumn in one jump this week with the clear blue skys and sun changing to our more seasonal wind and rain.
The summer planting in the cone baskets have now had their day and are ready to be planted for winter and spring. Try something different this year not just the standard universal winter flowering pansies.
The basket shown includes carmine coloured miracle cyclamen and mauve winter flowering heather, set off against variegated trailing ivy and variegated acorus. This will give a great mix of flower colour and foliage texture throughout the coming months.
I would suggest underplanting with dwarf bulbs and in the case of the above mixture would use Iris George.