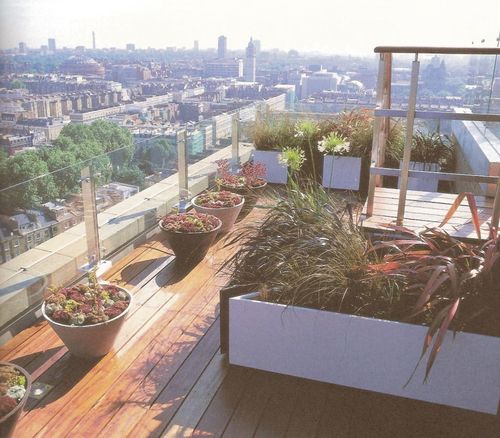 This image of a roof top garden in central London reminded me of how useful sedums can be in these type of exposed situations.
Sedums are hardy and evergreen and come in endless variations of foliage and flower colour. They are reasonably priced and spread quickly so are great for filling containers.
 Sedum are succulent-leaved plants with large flat flowerheads. Their leaves often have a bluey-grey tint to them, and are attractively fleshy, the flowerheads are shaped like umbrellas. Each flower has a papery case around it, giving an interesting texture to the flowerhead.