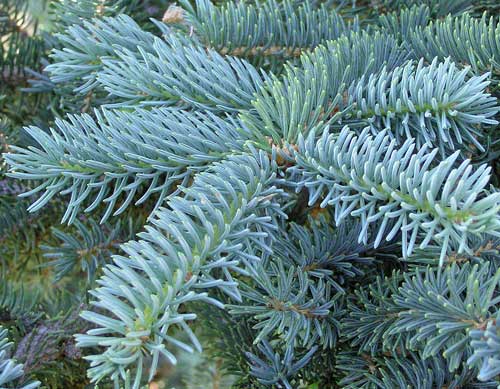 Picea pungens Hoopsii  Colorado Spruce
The Colorado Spruce makes a great conifer for containers. It likes full sun and protected from cold winds so is ideal for an enclosed sheltered yard.
It is a small to medium sized conifer that grows slowly to create a conical shape. Plant in an ample container using ericaceous compost as it prefers an acid soil.
The blue is stunning at any time of the year but especially in the cold sunny days of winter.
Treat yourself to one this winter, www.wyevale.co.ukhave plants in 3ltr pots starting at £6.25.
http://www.wyevale.co.uk/Picea-pungens-Hoopsii/0850024581,default,pd.html