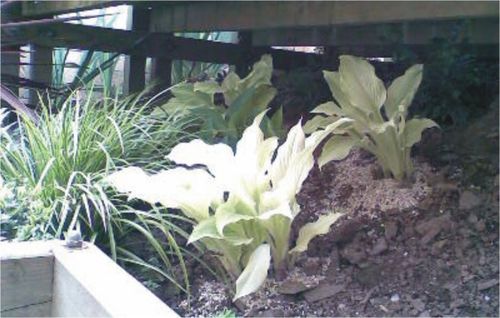 In most gardens space can be a problem but in very small gardens it can be critical. Raised or cantilevered decks can give the bonus of planting space beneath them.
Plants should be chosen that will be happy in dry shade. I have used evergreen ferns and a selection of hostas, including the 'white' Hosta White Feather. I have watered them to settle them in but should now survive with little help other than an annual feed of chicken pellets.
The next step is to get some under deck spotlights to create a bit of theatre at night.