Yardz favourite small gardens at Chelsea this year bring real style to small spaces.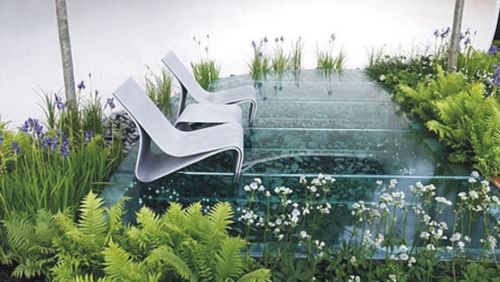 The Witan Wisdom Garden designed by Nicholas Dexter
Nicholas Dexter's design encourages the visitor to escape from an often harsh and stressful urban environment and reconnect with nature. Modern and minimalistic materials create a calm and ordered effect.
"The theme of this garden is wisdom – the application of experience, knowledge, judgement and understanding. It is a garden designed as a space to escape to, away from the turbulence of modern life and to allow for clarity of thought.
Within the garden you are supported above a fast flowing stream by glass, which allows you the simple pleasure of observing moving water. Let it wash away your worries while an elegant curved wall shelters and protects you from the outside world."