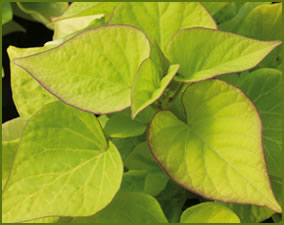 For a change from your normal hanging basket favourites why not try looking for Ipomoea Sweet Heart 'Light Green'.
It has glorious lime green, trailing, heart shaped foliage. It will also produce the odd pink-lilac flowers in the heat of summer. They are perfect for hanging baskets or to create a bold patio container or window box. Ipomoea Sweetheart prefers full sun and a free draining but moist retentive compost.
They are not frost hardy so must over winter in a greenhouse or sunny windowsill.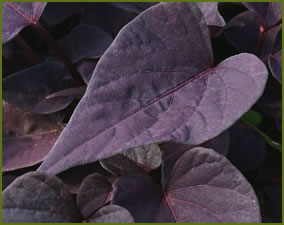 It is also available in a dark leaved form Ipomoea Sweetheart Purple.
Look out for the plants in garden centres now under the Proven Winners brand