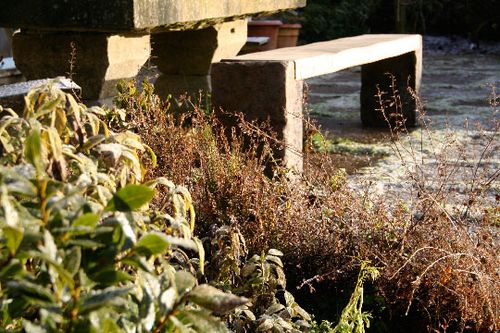 Read this saturday in Kate Weinberg's Small Spaces column in the Saturday Telegraph gardening supplement about Dartmoor Benches.
These benches made by www.dartmoorbenchcompany.co.uk using sustainable materials - English Oak and reclaimed granite.
'In keeping with the ethos of our company we have designed our benches to blend seamlessly with the environment in which they are placed, whether it be urban, garden or moorland. The idea is that they are something that you stumble upon rather than being a focal point in themselves. Made to order these benches can be made to any length'
The benches  cost about £100 per foot run.