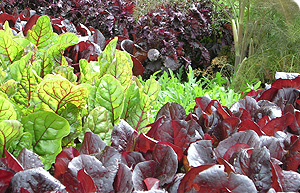 There was an interesting piece on last nights BBC 1's Countryfile programme about the 'food up front' organisation that believes in encouraging residents to use what ever space they have in the front of their property to grow food rather than ornamental plants.
'At Food Up Front we believe that urban front gardens, balconies and windowsills are valuable areas of land that can provide a substantial yield of nutritious vegetables, herbs and salads. The use of these valuable spaces in this way would allow the community at large to benefit from food with a high nutritional value, an extremely low cost, as well as increasing the amount of vegetation in the urban environment.'
Their site www.foodupfront.org has a wealth of information as well as explaining their use of 'Street Reps' to help residents in their locality in practical ways.