More from my visit to SOLEX, The Summer Outdoor Living Exhibition, at Telford last week.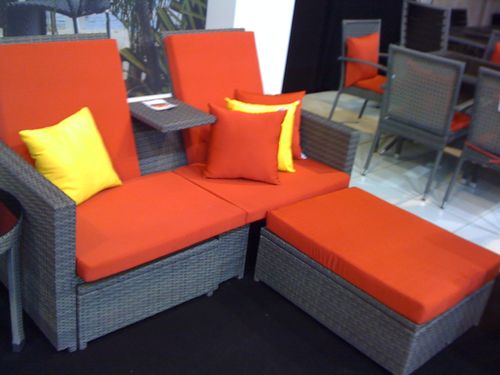 The Lyon Lovers Recliner Sofa with cushions from www.alexander-rose.co.uk
The Lyon, new for 2010, is the ideal leisure furniture unit for those of us with small outdoor spaces. It has multiple functions - sofa, recliner, lounger and even as a bed - for the more adventurous lovers! Made from poly-weave for all weather use it comes with a range of cushions in primary colours. Should be available for around £949.00 in stockists next year.