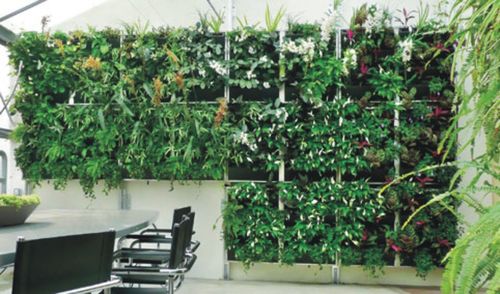 There are many different methods of creating a green wall available for domestic use. This system called 'vertiss' is marketed by the french company www.vertiss.co.uk .
'The design of the Vertiss wall garden allows easy planting. All plants take root durably in a special growing medium, which has been developed and tested for several years.'
It's a modular system that makes it suitable for using on non standard surfaces. Perfect for foliage plants, as well as herbs and vegetables. The plantation module is completely inert chemically, fully recyclable and corrosion resistant.