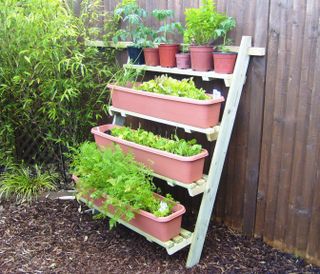 This simple idea from  www.ladderallotments.com allows for a large growing area in a small space.
Up to a 5m of growing space is gaining using the Ladder Allotment which can be attached to walls or fences.This unique design can be attached to sheds walls and fences. It is constructed from pressure treated timber which has been FSC sourced.The Ladder Allotment comes in flat pack form and should take about 30 minutes to assemble.
A new free standing version is also available.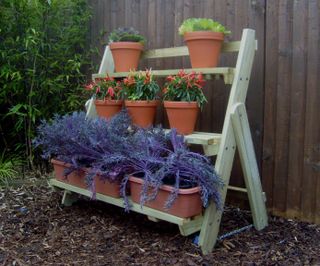 http://www.ladderallotments.com/index.html
Prices from £27.99 + £7.00 P&P