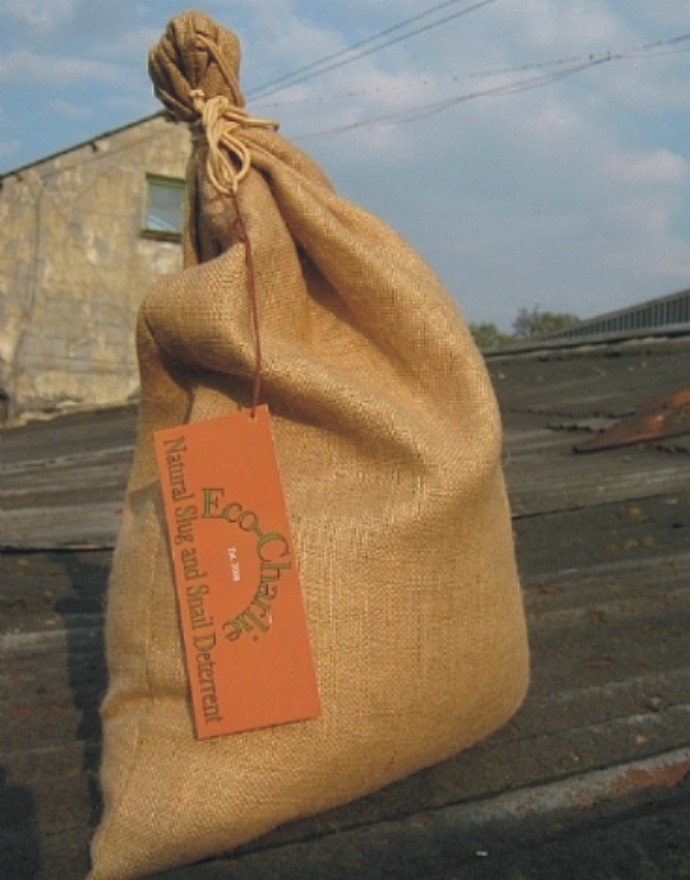 The Natural Slug and Snail Dererrent from www.ecocharlie.co.uk comes packed in wonderful 10kg hessian sacks* that make it a great Christmas present for the keen 'yardner'.
It is made from recycling old ceramic sinks, baths,toilets etc which are washed and then cushed into small sharp chunks. This works as a barrier around plants as the natural porous properties of the ceramic dry the mucus of the slug/snail slowing its movement. The sharpness of the chunks causes discomfort to the snail/slug which deters them and also smaller particles combine with the slug/snails mucus prevent its further movement.
This looks a great product that is well worth trying. Have a look at the suppliers website www.ecocharlie.co.uk where besides finding other great eco friendly garden products there are also some unique demonstration videos on how their products can be used.
*The deterrent is also available in 2.5kg bags or boxes