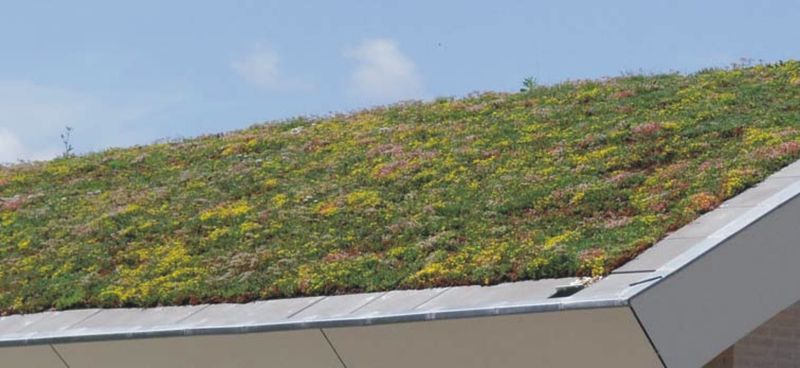 I've mentioned Sedums in posts before. They are a great plant that as an alpine are able to withstand hardy conditions. This makes them perfect for low maintenace situations such as on roofs. They are very good in dry conditions as their foliage stores water.
Though usually used on 'green roofs' I see no reason why you couldn't just plant the whole of you yard with sedum to create a living green mat.Once planted, as long as the preperation is right, it's as easy as laying turf, you have an almost maintence free garden. By mixing varieties you would be able to having a reasonable succession of flowering and the plants will become a kalidoscope of colourful foliage. It is also a very enviromentally friendly way of gardening with no need of fertilizers and irrigation.
It is well worth looking at www.sempergreen.com who are international specialists in the field of using sedum and will give you some great ideas.