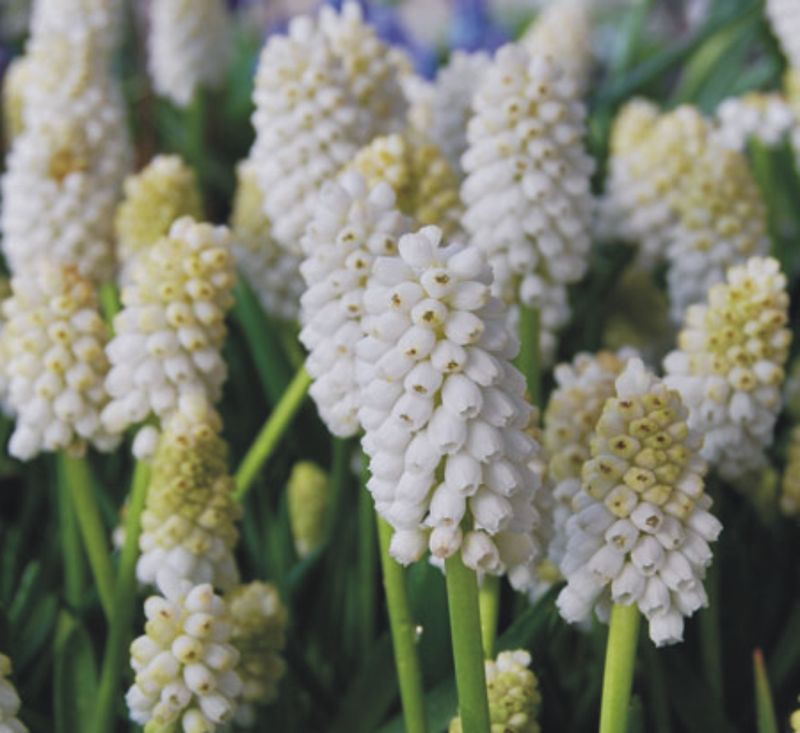 As spring starts to take hold in the yards, the early spring bulbs start to show above the ground and flower. Some of the earliest are the Grape Hyacinths or Muscari. These low growing charming bulbs are normally seen in their blue form but one of the best varieties is the white form, Muscari White Magic.
White Magic has pale green flower buds opening to white. Initially the buds are quite pointed but becomes more rounded when in flower. It is not as vigorous as some varieties which make them perfect for growing in containers.
They are planted as small bulbs in the late autumn.
 http://www.avonbulbs.co.uk/muscari-aucheri-white-magic_414_416.htm