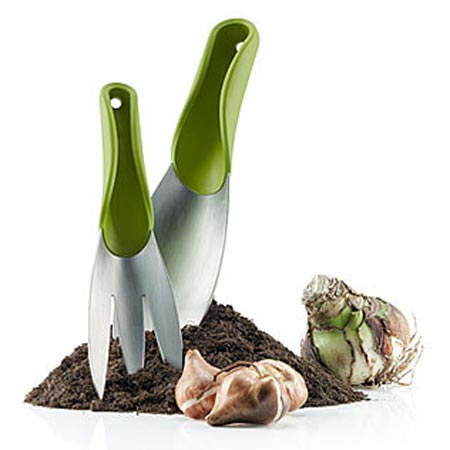 The Danish manufacturer Eva Solo launched this tool set earlier this year which I'm sure would make a great Christmas present.
The set consists of a trowel and hand fork made from stainless steel with plastic-rubber handles for a comfortable firm grip. The fork handle fits neatly into the concave trowel handle for easy storage.
Available in lime green or cool grey.
www.madeindesign.co.uk   £47.00