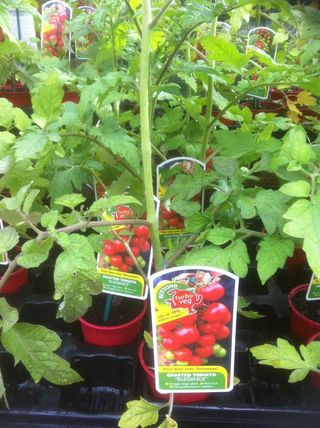 Tomatoes used by gardeners are usually grown from seed but commercial growers for many years have grown 'grafted' plants. These are tomato plants that are grown on stronger rootstocks than would normally grow on the variety of tomato that they grow. This year these 'grafted' tomatoes, called Turbo, are available to gardeners from www.suttons.co.uk.
They are more expensive than normal tomato plants costing around £3.99 but the benefits outweigh the cost. The plants are much larger and more vigorous, they are more pest and disease resistant and they crop a lot better. They will also perform outside well.
They are available in three varieties- Conchita, a cherry tomato, Dasher, a small plum tomato, and Elegance which has standard size tomatoes.