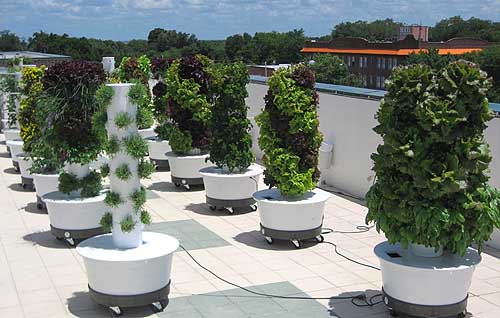 The Tower Garden from www.mytowergarden.com is a patented vertical food production system that is perfect for yards,balconies and roof gardens. In the Tower Garden I think at last we have found a practical, well designed sytem that makes vegetable growing easy for non gardeners who haven't got much space.
The system works on hydroponics. The plants are not grown in soil or compost but are grown in a recycled solution that contains all the nutrients that they require. The Tower will grow twenty plants that will mature in a fraction of the time that soil grown plants do.
The system is not available in Europe yet but I will be looking out for its launch here.