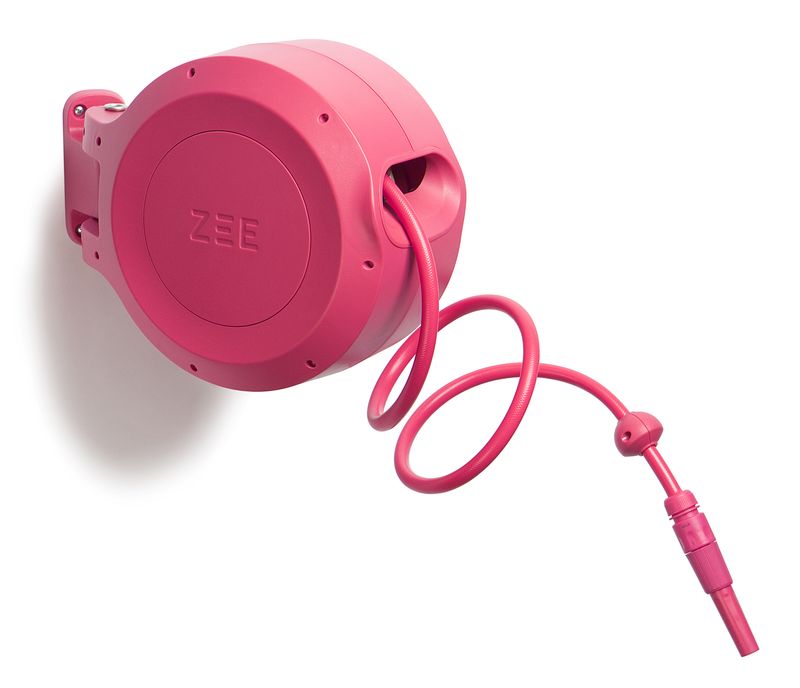 Just love this 'Mirtoon' hose reel from www.zeedesigns.be. Made from ABS (acrylonitrile butadiene styrene) it follows a traditional round design that reflects its internal structure. It comes in 10 and 30 metre versions with the smaller being great for yards. Easily fitted to a handy wall, it swivels 180 degrees to allow easy use of the hose. Best bit though, is the way the hose matches the reel rather than being the traditional green or yellow found in most garden watering fittings.
Available in a small range of colours including pink, green, black and white.
Final touch though is that they come with a very stylish bag to stow your reel away over winter. Love the packaging as well.