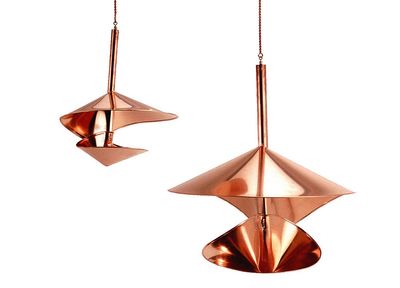 Made from 16oz solid copper the Vogeli Bird Feeder is not only amazingly stylish but lasts a lifetime. The copper will in time slowly age with a green patina.
It is not only stylish but also practical as the spiral roof keeps the feed dry while there are drainage holes in the feed tray.
Designed and handcrafted by Vasse and Peg Vaught in Virginia, USA.