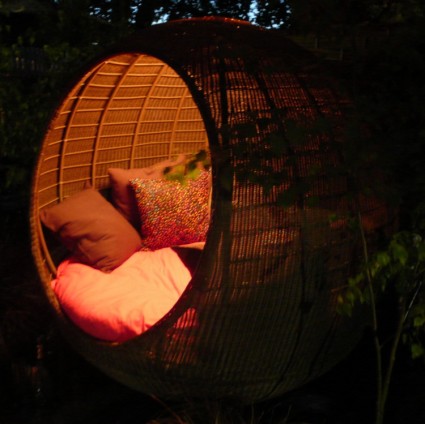 Memories of the 60's and 'The Prisoner' TV programme. The NEST is a great retreat from the world.
NEST is made from all weather synthetic wicker on an aluminium frame so it can be left outside all year round. It is a 1.5m sphere than can be suspended or stood on four legs. It comes with a super comfy weather resistant cushion,
We gather Ian Botham took a fancy to one at the Hampton Court Show in London this week.
www.ampersandlifestyle.co.uk £1999.99