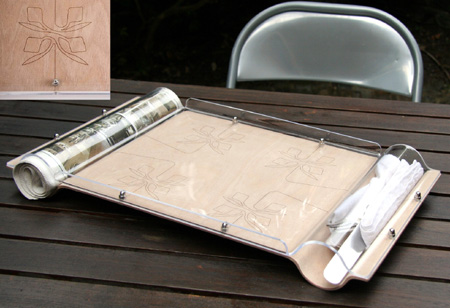 An amazing design for a mundane item.
The tray has sensuous round spaces on each side to store, for example newspapers, cutlery and napkins allowing for tidy organisation of the items on the tray. It also sits comfortably on the lap.
It is an elegant combination of materials: laminated lime tree wood with a simple and stunning laser engraved pattern inspired by the theme of nature transformation, acrylic and chrome. It is very light.
www.empty-me.com £49.00