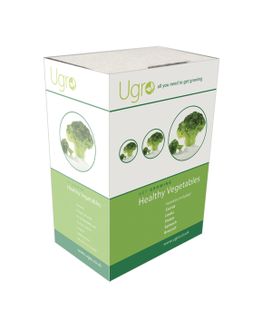 There are a wide range of seed kits on the market but this one from www.ugro.co.uk took my eye. At £9.99 per kit it would make a great Christmas present for a keen yard grower or for a novice starter kit.
The "Get Growing" seed kits come complete with everything you need to get your seeds growing. Including packets of seeds, biodegradable pots, plant markers and labelling pencil, compost and full instructions booklet.
You can choose from 'Healthy Vegetables', 'Delicious Herbs' and 'Oriental Vegetables'.