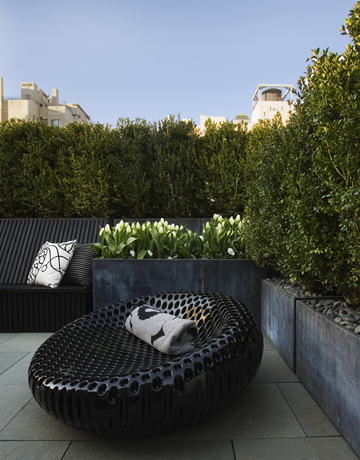 Forget all your bright colours, your yellow crocus, red tulips and blue hyacinths - next springs colour scheme for the stylish yard should be black and white.
Dark charcoal grey containers should be planted with the virginal white Tulip purissima whilst clean white or light grey terrazzo planters should shimmer with deep purple/black Tulip Queen of the Night.
Our garden centres and supermarkets are now well stocked with spring bulbs, so for go the bargain mixed bags and search out something a bit more special.
Bulbs to look out for that fit in with the monochrome scheme are : Narcissus Snowbaby, Narcissus Thalia, Tulip tres Chic, Tulip Swans Wing, Tulip White Elegance and Tulip Black Hero.